James Bailey Joins MassMutual as Sales Manager for Roseville Office
08/26/2020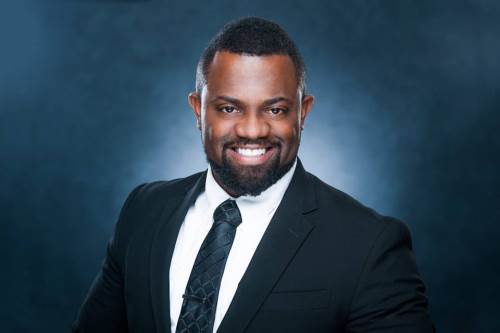 ROSEVILLE, CA— (August 10, 2020) – MassMutual Northern California, a general agency of Massachusetts Mutual Life Insurance Company (MassMutual), is proud to announce James Bailey has joined their team. James will work with Senior Vice President Daniel Blum to grow the team of advisors in the Roseville office.
"We are extremely proud to welcome James to our team. He is joining us from New York Life, where he qualified for numerous awards over the last 3 years, including being #1 in the office for cases written in 2019. We are very impressed with his deep commitment to the community and look forward to him continuing to develop those relationships," said Mr. Blum. "We have a great team that James will help us continue to grow."
Having grown up in Fairfield, James received his bachelor's degree in Criminal Justice and Corrections from the University of California, Chico, in 2009. While there, he competed as an athlete on the Chico State track team – his specialties were the 100 and 200 meter dashes, and he also anchored the 4X100 meter relay. After graduating, he stayed on as an assistant coach for 2 years before moving to Sacramento.
His love of competitive sports has endured, and he has passed it on to his son, Champ. He loves being "out there", teaching and motivating; he is currently involved as Head Coach for the Rio Linda Jr Knights team.
To learn how James and the Roseville team can help you, or inquire about career options with MassMutual, contact James at 916-620-0119 or email JamesBailey@financialguide.com.
The MassMutual Northern California agency is overseen by CEO Robert B. Fakhimi, CLU, ChFC, CFP and President Gregory L. Cohn CLU, ChFC, CFP. Headquartered in Walnut Creek, the agency has offices in San Francisco, Fremont, San Joes, Roseville, and Foster City with over 250 full time advisors.
About MassMutual
Founded in 1851, MassMutual is a leading mutual life insurance company that is run for the benefit of its members and participating policy owners. The company has a long history of financial strength and strong performance, and although dividends are not guaranteed, MassMutual has paid dividends to eligible participating policy owners consistently since the 1860s. With whole life insurance as its foundation, MassMutual provides products to help meet the financial needs of clients, such as life insurance, disability income insurance, long term care insurance, retirement/401(k) plan services, and annuities. In addition, the company's strong and growing network of financial professionals helps clients make good financial decisions for the long-term.
MassMutual is a marketing name for Massachusetts Mutual Life Insurance Company (MassMutual) and its affiliated companies and sales representatives. MassMutual is headquartered in Springfield, Massachusetts and its major affiliates include: Babson Capital Management LLC; Baring Asset Management Limited; Cornerstone Real Estate Advisers LLC; The First Mercantile Trust Company; MassMutual International LLC; MML Investors Services, LLC, Member FINRA and SIPC; and The MassMutual Trust Company, FSB. Local sales agencies are not subsidiaries of MassMutual or its affiliated companies. Agency Officers are not officers of MassMutual.
For more information, visit www.sanfrancisco.massmutual.com or "Like" MassMutual Northern California on Facebook.
CRN202208-269684