Robert Fakhimi
CEO
CLU®, ChFC®, CFP®
Biography
Bob Fakhimi has been the CEO for MassMutual in Northern California since April 1, 2001, and he has led the agency to 17 Chairman's Trophy Awards (14 gold, two silver and one bronze) and 16 Crystal Achievement Awards, an honor he has earned every year since the award's inception in 2003. The award recognizes agencies that have demonstrated solid performance and growth over the previous year.
Bob was the President of the Mass Mutual General Agents association from 2010 to 2011.
MassMutual, Northern California has led the company in Premium 4 times over the past 10 years. Under Bob's leadership the agency has grown from 31 advisors to an all time high of 253 advisors in 2020.
Fakhimi received GAMA's coveted First in Class Award in both 2011 & 2012, and this year is a GAMA Master Agency Award recipient.
Over the years, Fakhimi has demonstrated an ability to recognize and recruit talented people to his agency. In eight of the last 12 years, at least one of the company's Freshman Five members (top five recruits out of 2400 total) has come from MassMutual Northern California.
Prior experience
Fakhimi joined MassMutual in 2001 after a 11-year career with Mutual of New York, where he last served as managing director of his agency. Prior to joining MONY, he earned a bachelor's degree in finance from San Diego State University.
He has been a member of GAMA since 1997 and of the National Association of Insurance and Financial Advisors since 1990. He is also an ambassador for the GAMA foundation and currently serves on the board of GAMA. Bob currently serves on the board of Finseca and chairs the membership committee.
Bob and his family are big supporters of the United States Olympic Committee, the US Soccer federation and the local Meals on Wheels program.
He and his wife, Micki, have three children: Ashley, Nicole and Christopher.
Focus Areas
Insurance Strategies
Investment Strategies (Reg. Reps Only)
Languages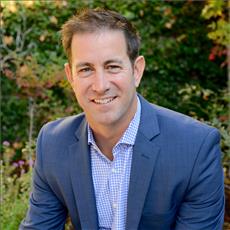 Greg Cohn
General Agent
CLU®, ChFC®, CFP®
Biography
I offer total financial needs analysis through a network of experienced professionals with expertise in:
Advisory services
Retirement analysis and programs
Estate strategies
Employee benefit and retention services
Business continuation strategies
Trust services*
*Trust services offered through the MassMutual Trust Co., FSB
Focus Areas
Insurance Strategies
Investment Strategies (Reg. Reps Only)
Retirement Income Planning
Languages
Agency officers are not officers of MassMutual.